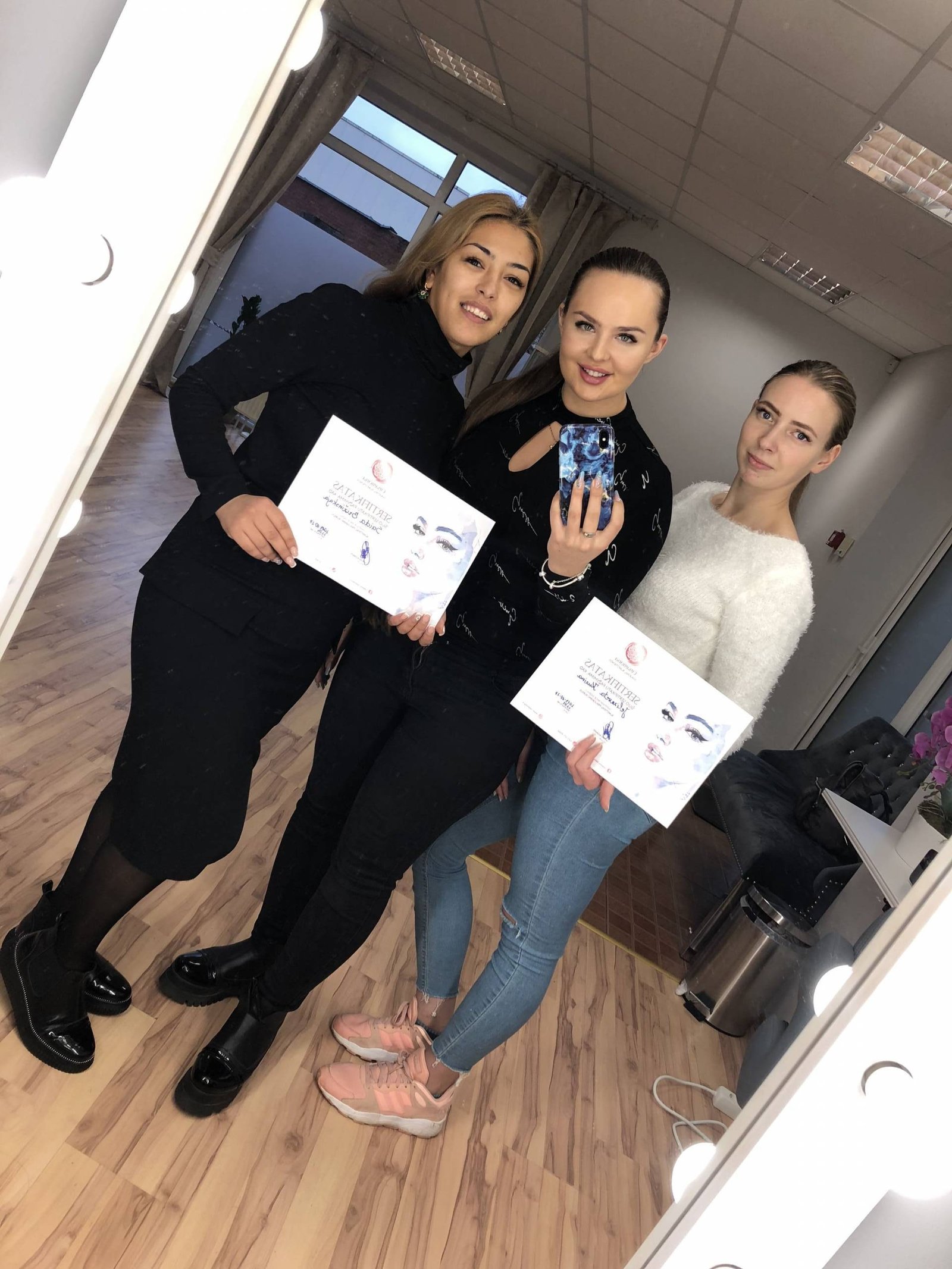 Overview
Intensive hair extension courses are organized in a small groups in Dubai. The price of hair extension courses in a group (2 students) is 2500 AED.
Individual courses per student: 3000 AED.
More information and registration by phone: +971589346768.
The courses consist of theory and practice on a mannequin. The extension is performed with the highest quality, natural REMY hair.
Why choose me?
Experienced teachers: Cinamona Kuoraite: has been performing hair extensions since 2016. She studied the secrets of beauty at the King Mindaugas Vocational Training Center and improved her skills in Moscow and USA.
Participates in trainings and seminars – new haircuts, original hairstyles, Brazilian hair straightening, hair restoration and treatment.
The warm and cozy atmosphere of the course:
small groups, ensuring attention to each course participant.
Consultations in case of any questions after the course:
E-mail, Facebook, and phone.
Lots of positive reviews: over 80 hundred positive reviews.
Program:
During the theory, you will be introduced to:
Hair structure, sorting
Capsule types, thickness
Client's consultation and individual selection of hair extensions
Classification of hair extensions and extensions
Preparation for and procedure
Hair extension technique with keratin capsules
Hair extension correction – reapplication
Strand bonding for correction
Removing hair extensions
Hair extension care
During the practice, you will perform a natural REMY hair extension procedure on the artificial head of the model. If desired, you can bring your own model (advance notice required).
During the course, we provide all the necessary professional materials. At the end of the course, we issue an official certificate.
Duration of training – about 2 days with 5 hrs each day. (total 10 hrs.)
We give students a permanent discount on tools
You can buy the tools immediately after the course or later
At the end of the course, we continue to consult (in case of any questions)
Contact me – we will definitely find and arrange the right time for you:
Whatsapp: +971589346768